Rainforest Rarity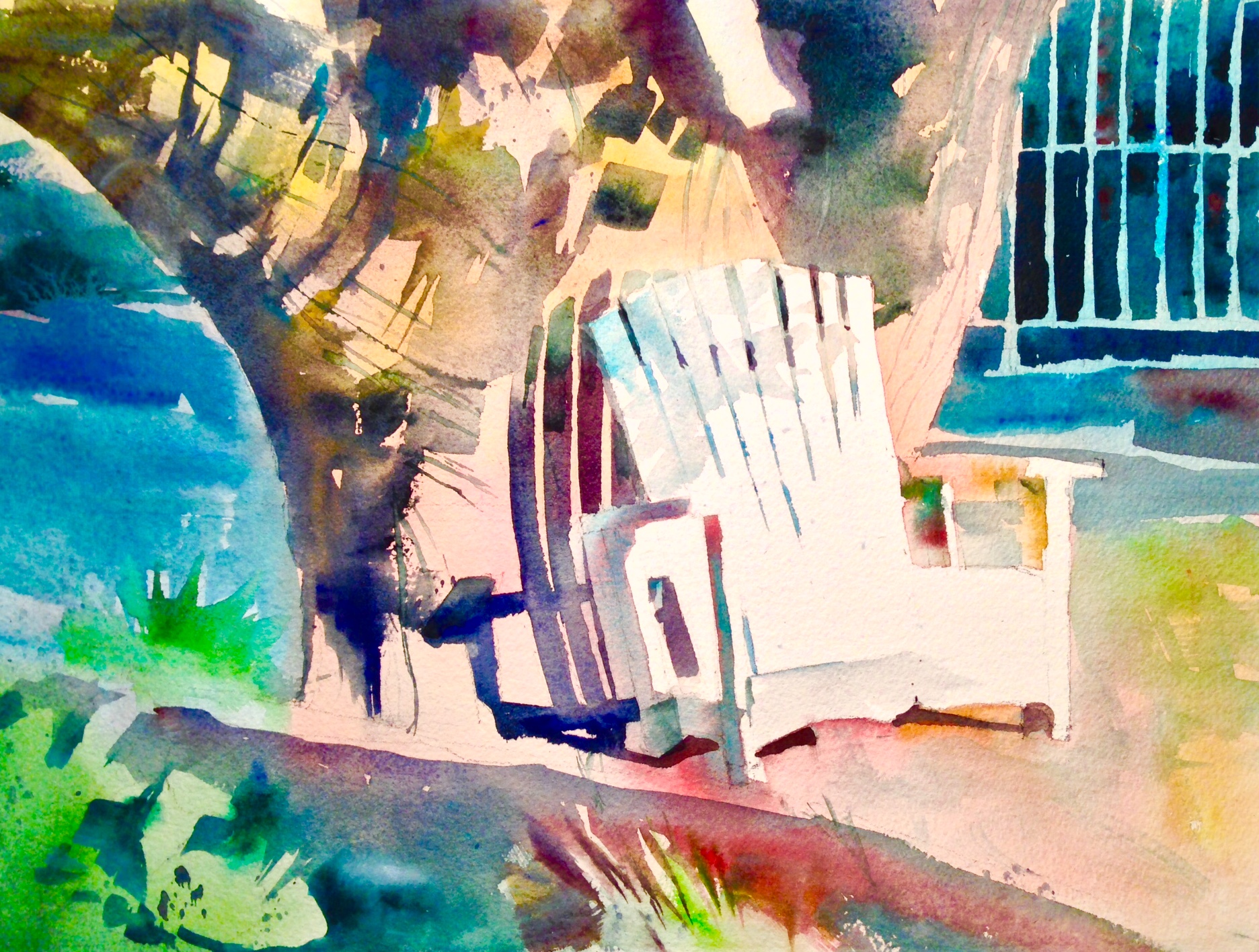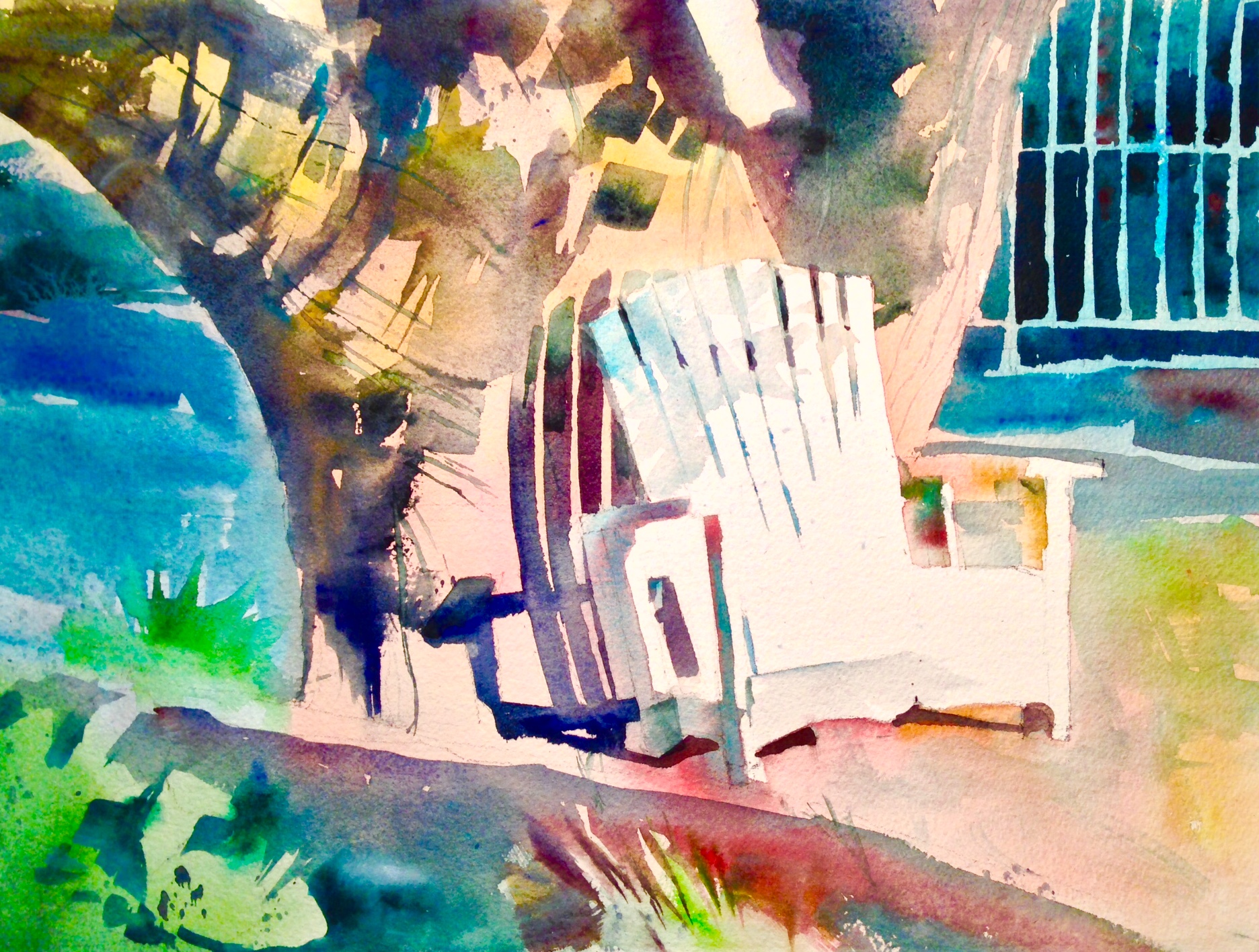 Rainforest Rarity
Watercolour on 140-lb paper
DIMENSIONS (W X H):
Unmatted: 350 mm x 250 mm (13.8" x 9.8")
Matted: 470 mm x 370 mm (18.5" x 14.6")
Click on thumbnail to view larger image
This fall we are enjoying a stretch of unusually cooler temperatures, which often means we get sun instead of the typical rain. The other day, from my home studio, I enjoyed watching the low morning light ignite the stark white chair in our front yard. Behind, its cool shadow glided slowly over the warm trunk of the massive cedar tree. It's a rare sight to see sun at the base of a tree as the dense evergreen branches of our rainforests prevent it from reaching the ground most of the time.